IPCMS ("Institut de Physique et Chimie des Matériaux de Strasbourg"), joint research center between CNRS and University of Strasbourg, is an institute at the forefront of international research in the areas of nanomaterials and nanosciences. The multidisciplinary character of IPCMS is exemplified by cutting edge activities in spintronics, magnetism, ultra-fast optics, electron microscopy, STM, biomaterials, synthesis and characterization of functional organic-inorganic materials.
The "3D-TEM" team of IPCMS (team leader Prof. O. Ersen) is familiar with high-resolution electron microscopy and it has been one of the pioneering teams developing 3D quantitative and analytical tomographies. Through collaborations with various research centres it acquired a strong knowledge in the field of nanomaterials and nanostructures as well as of materials dedicated to catalysis. The team is presently setting up different environmental cells that allow in-situ analysis in a probe-corrected electron microscope under gas at atmospheric pressure and high temperature in order to mimic real working conditions for the materials under study, as well as in liquid media in combination with an electrochemical TEM set-up.
The second team of IPCMS involved in the LCR Carmen is "Organic-inorganic hybrids" (P. Rabu, G. Rogez) which has a strong expertise in the study of hybrid transition metal hydroxides or oxides based lamellar compounds, their synthesis and the analysis of their optical or electronic magnetic properties.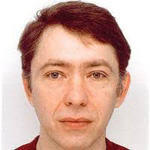 Ovidiu Ersen
Full professor, Commission 28 (Solid state and materials) of CNU, University of Strasbourg, Faculty of Physics
Deputy Director of the CARMEN joint research laboratory 
Solid state physics, Nanomaterials, Structure and physical properties
Electron microscopy, 3D imaging, In-situ and operando microscopy
> ResearchGate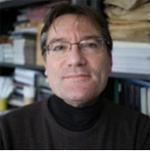 Pierre RABU
Research director at CNRS, Commission 15 (Chemistry of materials, nanomaterials and processing), Institut National de Chimie (INC)
Solid state chemistry, molecular magnetism, low dimensionality materials, organic - inorganic hybrid materials, lamellar structures
> ResearchGate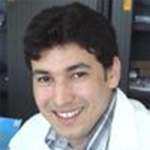 Dris IHIAWAKRIM
CNRS engineer, BAP B (Chemical science and materials science)
Nanomaterials, hybrid materials, biomaterials, chemistry of materials
Electron microscopy, Cryo-microscopy, In-situ microscopy
> Web page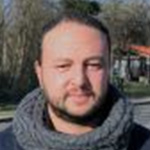 Walid BAAZIZ
Research engineer at CNRS, BAP B (Chemical science and materials science)
Nanoparticles, nanostructures, catalytic materials, heterogeneous catalysis
Electron microscopy, 3D imaging, In-situ microscopy
> ResearchGate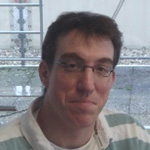 Guillaume ROGEZ
Research director at CNRS, Commission 15 (Chemistry of materials, nanomaterials and processing), Institut National de Chimie (INC)
Solid state chemistry, molecular magnetism, low dimensionality materials, multifunctional organic - inorganic hybrid materials, lamellar structures
Magnetic measurements
> Web page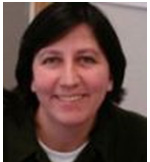 Corinne BOUILLET
Research engineer at CNRS, BAP C (Engineering science and scientific experimental devices)
This layers, nanoparticles, structure and chemical composition
Electron microscopy, Analytical microscopy, X-ray diffraction
> ResearchGate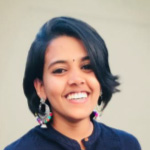 Nivedita SUDHEER
PhD student, Strasbourg University, codirection IPCMS – PHENIX
Solid state chemistry, Nanomaterials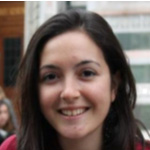 Valentina GIRELLI-CONSOLARO
Master student, Master of « Materials Science », Graduate school  « QMAT » – Faculty of Physics and Engineering – Strasbourg
Materials science, Solid state physics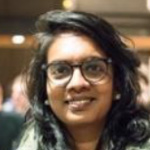 Vinavadini RAMNARAIN
Master student, Master of « Materials Science », Faculty of Physics and Engineering – Strasbourg
Materials science, Biomaterials